I have signed up for your newsletter but I haven't received anything yet, when can I get some coupons?
Here is the place you can sign up for our newsletter. It is at the bottom of our site.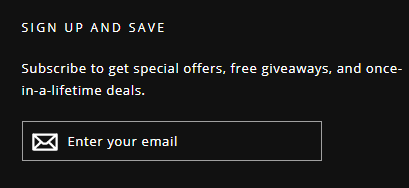 After you entered your email, it will go to a page showing that you receive your coupon code, and also a confirmation email will be sent to you for you to confirm your subscription. We will offer various coupon codes from time to time. If you have not received your email, please check if you enter the correct email or if it went to the spam folder.