What is the best silk pillowcase for hair
If you dread waking up with a bedhead or dry skin, try swapping your usual pillow cover for a
silk pillowcase
. Touted by beauty pros for their skin and hair benefits, silk pillowcases are a game-changer for your nighttime routine and beauty sleep. Since silk doesn't wick away moisture from your skin like other materials do, a silk pillowcase helps keep your face from getting dry and reduces the friction that can mess up your hair while you sleep.
If you're ready to swap out your normal-thread-count cotton pillowcase for a silk alternative, and potentially reduce hair breakage, tame frizzy hair and pamper your dry skin in the process, try one of the silk pillowcases below. We've curated this best silk pillowcase list based on research and customer reviews from across our website. Also, if you're looking to further up your sleep game, we have suggestions for the best
pillows
, best
sheets
and more.
Pillowcases are one of the most overlooked items for beauty. Many delicate girls use expensive skincare products while sleeping on cheap pillowcases which may rub their facial skin and cause wrinkles. The worst thing is, those coarse pillowcases will absorb your expensive skincare products. People spend a third of their lives sleeping. Squeezing and rubbing the skin on pillowcases for years is a part of the reasons for wrinkles. Therefore, silk pillowcases with low friction and low absorption can not only bring you sweet sleep but relieve wrinkles, moisturize skin, nourish, and protect hair. Having it means the best sleep experience possible.


Every night has the silk pillowcase that best guards you, looking for the most comfortable touch. Crafted from 100% silk and with delicate workmanship, it added a touch of luxury and elegance to your favorite bed.
Best silk pillowcase for a gift: 19 Momme Both Sides In Mulberry Silk Pillowcase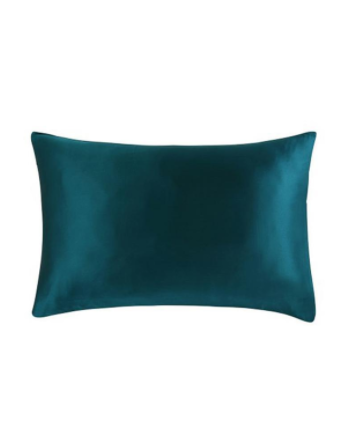 The structure of silk is close to human skin, so its friction coefficient is close to zero. It is porous and breathable fiber and can be used in all seasons. The threads are tight and even. The hidden zipper is easy to be pulled smoothly, which makes the appearance more three-dimensional. We strictly control every step from raw materials to final products to offer you high-quality pillowcases.