What to wear with silk blouse
In today's post, we are going to observe a timeless classic garment-
silk blouse
. You are going to see stunning chic street style looks, where each outfit is complemented by a silky blouse. Thanks to the dressy fabric, you will automatically make any outfit look special and glamorous. The great thing about this top is versatility, which allows you to wear it with anything you want, starting from casual street style looks to job interviews and working hours. Personally, I love to see those blouses styled with slacks or leggings. The following collection consists of different combinations, but keep in mind that these wardrobe styles are just a little part of many outfit ideas.
White Silk Wrap Blouse with Skinny Jeans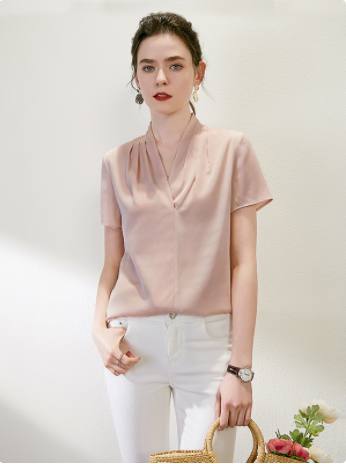 As you may have expected, the most popular colors for the silk blouse are white and black. To start off the list with a beautiful and deep look, let me show you one that uses a white silk blouse. In this case, the blouse is a white round neck wrap silk blouse and it is paired with blue skinny jeans to show a ladylike touch to the look.
Puff Sleeve Polka Dot Silk Blouse with white silk pleated skirt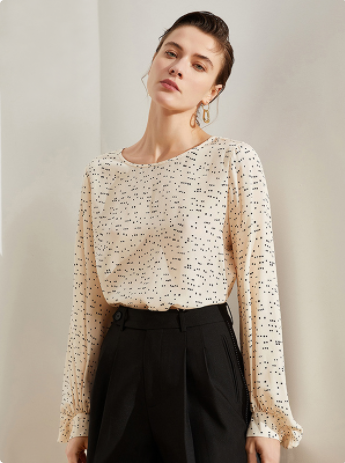 This is a very attractive business casual look that has some really nifty details that can make you stand out from the crowd. To form this outfit, wear a Puff Sleeve Polka Dot Silk Blouse with a white silk pleated skirt. Wear black pointed-toe heels to add an extra elegant touch.
Ruffled Sleeves Silk Blouse with Blue Mom Jeans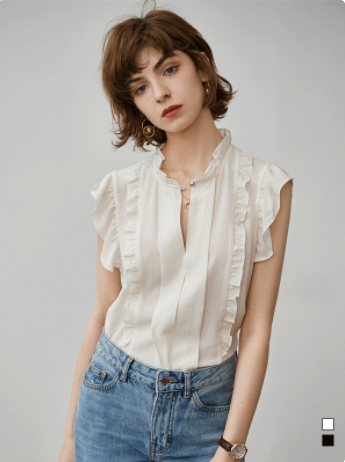 Now, let's take a look at something that you may want to wear for casual Fridays to look smart and stylish. To form this look, you can wear a white silk Ruffled Sleeves Silk Blouse. Pair the Blue Mom Jeans to look simple and lean.
Gray silk blouse with black skinny cuffed jeans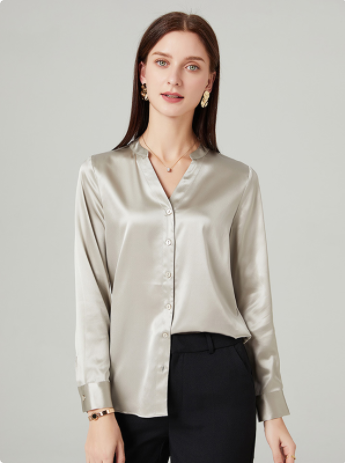 To form a refreshing and elegant business casual look, here is an outfit that is pretty easy to pull off that you should try. For the top, simply wear a gray silk blouse with a silver statement necklace. Pair them with black skinny cuffed jeans and a pair of black ankle strap open-toe heels. I hope you like the silk blouse outfit ideas that I have just shared with you above. If you are new to wearing silk, their ideas are really a good place to start.